A personable team of SEO specialists and creatives who work as hard for you on day 100 as day 1.
James Norquay started the company back in 2012. Prior to starting Prosperity Media, James grew his own network of websites to achieve 25 million visitors from SEO & Social sources in the US market. He worked agency side for companies like Virgin Mobile, Citi Bank and Woolworths. James took his vast experience and focused his energy into creating Prosperity Media. Our company's track record and reputation has since taken off.
The Prosperity team is made up of a small group of talented SEO and marketing professionals who practice what they preach outside of work. Many of us have our own websites and grow them through organic search traffic. This allows us to constantly test different areas of SEO and develop the best possible strategies for our clients.
When was the last time you met someone who truly loved their work?
At Prosperity, the passion and commitment to SEO knows no bounds. We're passionate about client education and knowledge sharing having hosted over 70 digital marketing training events to our group of over 3,100 Online Marketing Professionals based in Sydney. We've also raised several thousand dollars for charity by running these events.
Matthew Barby, Senior Director of Acquisition at HubSpot
"Whenever I have companies ask me if there are any great agencies in Australia, I always point them to Prosperity Media. James and team are always pushing out incredibly impactful work, and their depth of knowledge around SEO and content marketing is up there with the best in the world."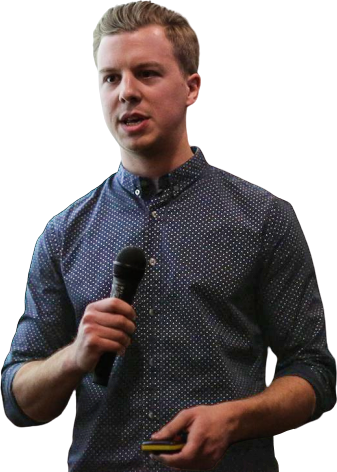 Prosperity Media was awarded the prestigious title of "Best Agency" in Australia at the 2018 SEMrush Search Marketing awards, voted by a 20 judge international/local SEO & Digital Marketing panel. Including Kevin Indig (Atlassian), Irene Lee (Canva), Peter Mead (Bitcoin Australia), Leonardo Saroni (Booking.com), Aleyda Solis (Orainti), Jeff Bullas and others.
This was one of the first awards in the Australian market to be based of the work the team completed, numerous case studies, team culture, what they do for the community and the talent of the team and not based of fastest growing by company revenue.
We get you the best possible results from SEO, Digital Marketing & Content Marketing. We get you more traffic, high-quality links, more conversions, rankings and growth you would be happy to talk about.
James Norquay
16 Years Experience In SEO & Digital Marketing
Nick Dyer
5 Years Experience In SEO & Development
James Carmody
6 Years Experience In SEO & WordPress
Daniel Cheung
5 Years Experience In SEO
Matt Keats
5 Years Experience In SEO & Digital Marketing
Jordan Sternberg
3 Years Experience SEO & Digital Marketing
Sam McBeath
6 Years Experience In PR & Content
Georgia Tan
4 Years Experience In SEO & Content
Billy Swain
2 Years Experience In SEO & Digital Marketing
Scott Carroll
2 Years Experience In Content
Madeline Findlay
6 Years Experience In Content
Rebecca Nichelsen
Junior Content Specialist
1 Year Experience In Content
Irene Cai
Junior Content SEO Specialist
1 Year Experience in Digtial 
Kris Christou
Junior Content & SEO Specialist
1 Year Experience in Content
Grow your traffic and sales with Australia's best SEO firm.