Prosperity Media wins Best Agency at SEMrush Search Awards
Prosperity Media wins Best Agency at SEMrush Search Awards
The Prosperity Media were big winners at the SEMrush Search Marketing Awards hosted at the Opera House.
The team won "Best Agency" voted by a 20 judge panel consisting of some of the following internationally known SEO and digital marketing professionals –
Kevin Indig (Atlassian)
Irene Lee (Canva)
Peter Mead (Bitcoin Australia)
Leonardo Saroni (Booking.com)
Aleyda Solis (Orainti)
Dawn Anderson (Move it Marketing)
Jim Banks (Spades Media)
Lyndon Barnett (Vodafone Australia)
Jeremy Cabral (Finder)
Nathan Chan (Foundr).
Jeff Bullas and many others.
It was a fantastic event with over 250 attendees from the search space in Australia. The Prosperity team was over the moon with the win with years of hard work and results for clients being recognised by a international panel.
A full list of the winners and be found here:
https://semrushawards.com.au/2018-winners/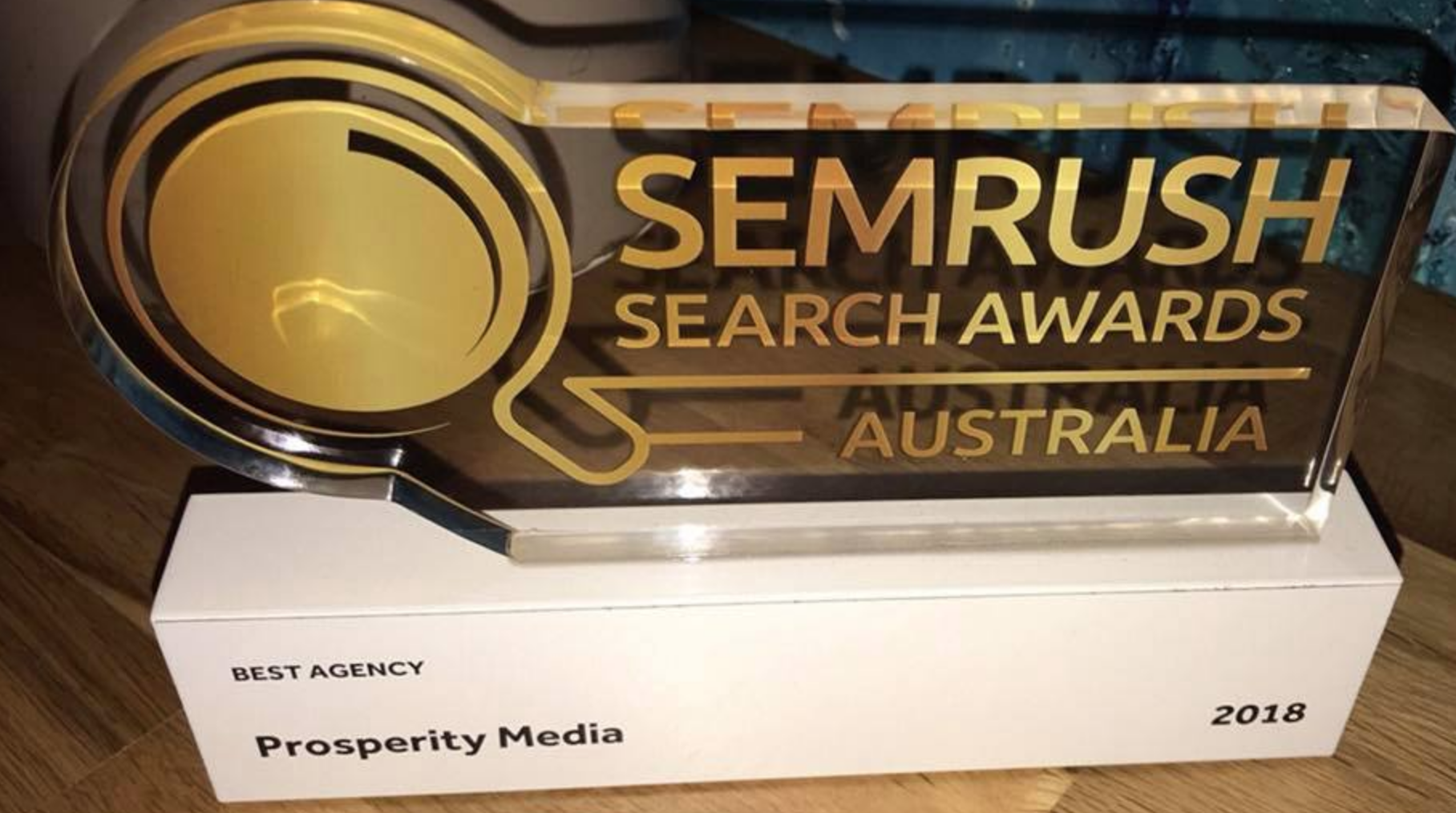 Does your marketing team want to work with Prosperity Media apply to work with our team here
Let's Craft Your Campaign
This will only take 2 minutes of your time. We promise 😉