Website Migration Service
Website migration is never as straightforward as it seems. If you're switching CMS's, your website may receive an upgrade in powerful new features but on the other hand, you'll need to carry over large amounts of content and pray all goes smooth.
The reality about website migrations is that they're much more complex than web developers make them out to be. We've seen sites in the past where their organic traffic dropped by as much as 50%. If the thought of losing sales, leads and enquiries makes you uneasy, feel free to give us a call. We've done hundreds of SEO migrations in the past and even helped websites recover their traffic from botched migrations.
What Is A Website Migration
A website migration involves moving from one CMS to another or migrating pages from a subdomain to a subfolder. The goal of a web migration is to make sure your visitors can continue to browse uninterrupted and traffic loss is minimized once the new site is launched. There is no downtime involved in website migration. You'll need to make sure a staging site is set up on your web hosting provider.
What to Expect During A Web Migration
An unrealistic expectation is retaining 100% traffic. From what we've seen, a proper website migration will cause you to lose only 10-15% of traffic. This is because search engines like Google have to re-crawl URL structures and page content. After the migration is carried out, you may regain that 10-15% in the coming weeks. If the UX of the site is significantly improved, you'll even see a boost in organic traffic long term.
Matthew Barby, Senior Director of Acquisition at HubSpot
"Whenever I have companies ask me if there are any great agencies in Australia, I always point them to Prosperity Media. James and team are always pushing out incredibly impactful work, and their depth of knowledge around SEO and content marketing is up there with the best in the world."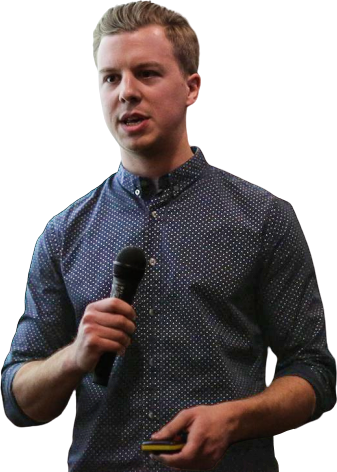 Our SEO Migration Process
All of our web migration services come complete with a checklist to ensure no step is overlooked. Typically what we do is a pre-audit and a post-audit.
Your web developer needs to set up a staging site environment. Many people on our team come from technical backgrounds, so we can work directly with your developers to make sure the staging site is not indexed in Google Search.
Many times we see staging sites left indexable. This can create massive duplicate content issues and nuke your traffic.
Using special SEO tools, we're able to mimic search engine crawling and detect issues before they cause problems.
Here's an example of our website migration service:
Pre-Audit
•    Complete scrape of the current site
•    Complete scrape of the staged site
•    Check for URL site architecture changes
•    Cross-check sitemaps for Orphan URLs
•    Internal link audit
•    Map out any 301 redirects
•    Map out page URLs
•    Map out title tags
•    Map out H1s
•    Map out meta descriptions
•    Identify top pages with the most organic traffic
Post-Audit
•    Complete scrape of the new site
•    Check sitemap
•    Check internal links
•    Check 301 redirects work (if any)
•    Check for dead 404 pages
•    Check correct title tags are in place
•    Check correct H1s are used
•    Check meta descriptions
•    Monitor organic traffic for top pages closely over the next 2-3 weeks
•    Annotate Google Analytics and mark date when the new site went live
Why Should Consult SEO's Before You Migrate
There's no doubt, developers are highly skilled at what they do. The problems we've run into in the past are that developers don't 301 redirect pages properly or carry over the correct title tags and metadata. Google doesn't care about the aesthetic or features of your new website. They only understand HTML text, URLs, metadata, tags and links.
We also annotate and monitor exactly what's going on with your traffic once the new site goes live. Whether you're using Hubspot, Magento, Shopify, WordPress, Drupal, Joomla or a custom CMS we can fix issues before they become a real problem.
Conclusion
Many agencies offer SEO and website migration services but we're by far the most experienced and thorough. We'd love the opportunity to prove it to you. Feel free to contact us or give us a call.
Proof over promises.
See our results
Grow your traffic and sales with Australia's best SEO firm.